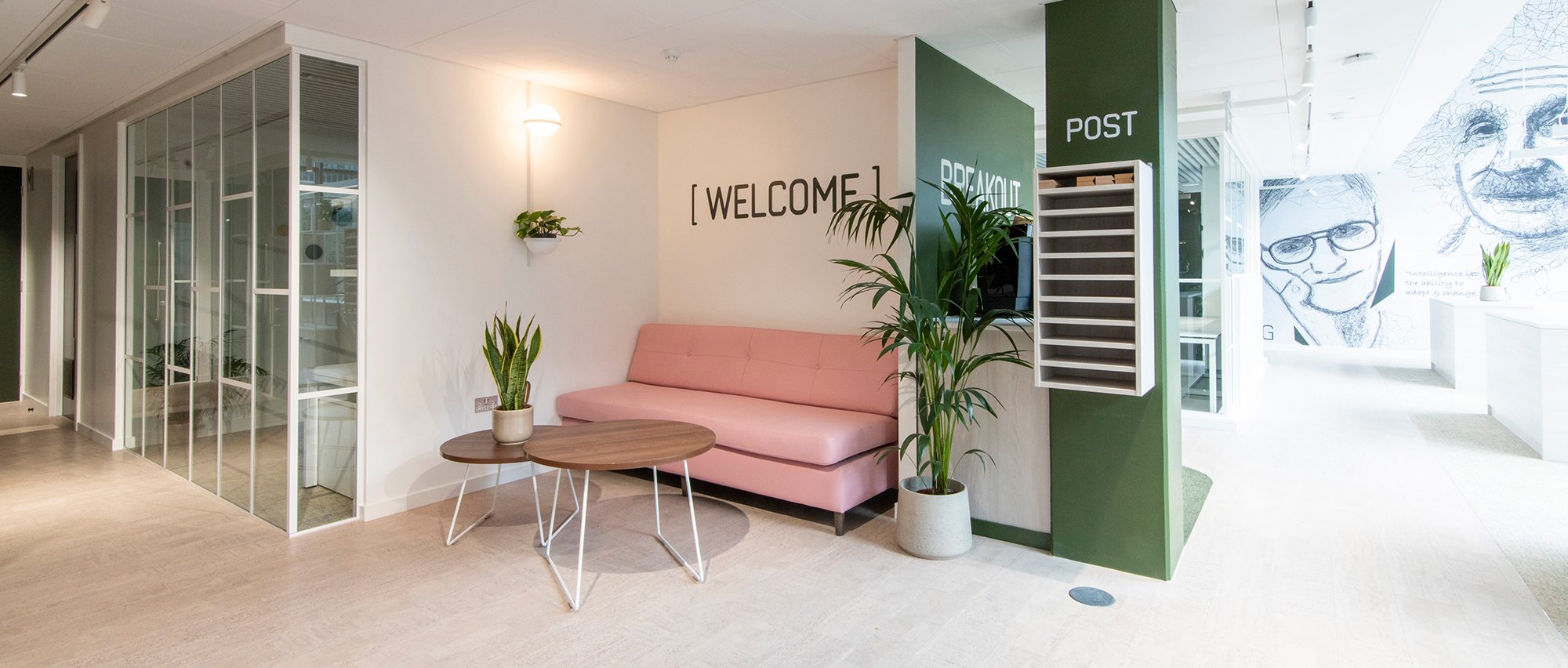 Queen Mary University Enterprise Zone
Queen Mary University Enterprise zone (QME) is an innovation hub, offering flexible, modern workspace for Digital Health, MedTech and AI start-ups in East London.
The centre is Queen Mary University of London's (QMUL) latest innovation space offering, having successfully brought to the market 40,000 square feet of incubation space to support life science companies via the Queen Mary BioEnterprises (QMB) Innovation Centre in 2011. QMB has created and safeguards thousands of STEM jobs within London since its inception.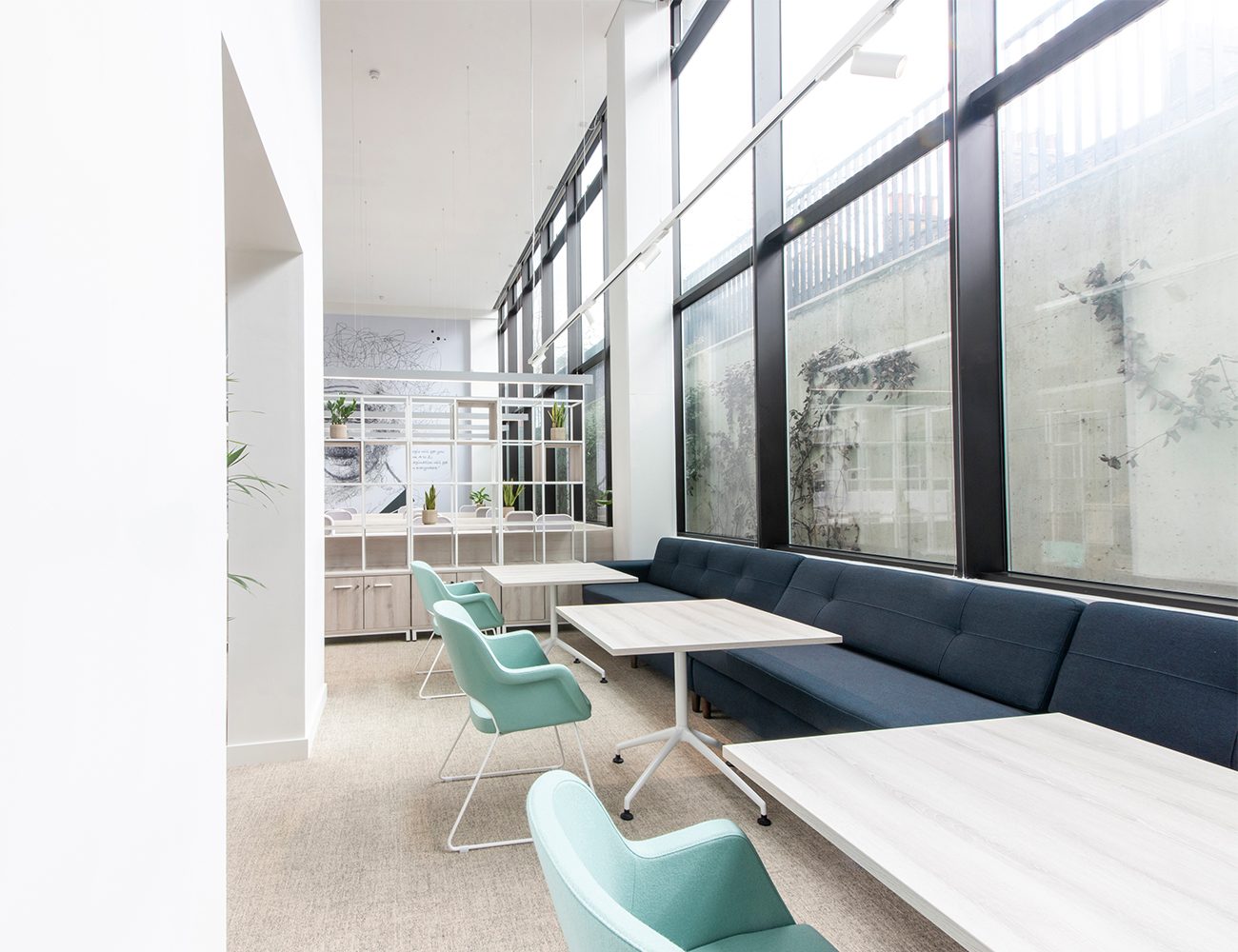 Join a supportive community of 
We're committed to creating the space and environment for start-ups to work, grow their venture, collaborate together and pioneer new exciting innovations.
We are here to support you on your entrepreneurial journey and connect you to like minded self starters, industry experts and investor via workshops, events and networking sessions.
The new QME centre sits within the QMB Innovation Centre, and next to Barts and the London School of Medicine and Dentistry, a world-class research institution with expertise in the challenging diseases of the modern world.
It is also in close proximity to the new Digital Environment Research Institute (DERI) and the Barts and the London NHS Trust, the largest hospital development in Europe.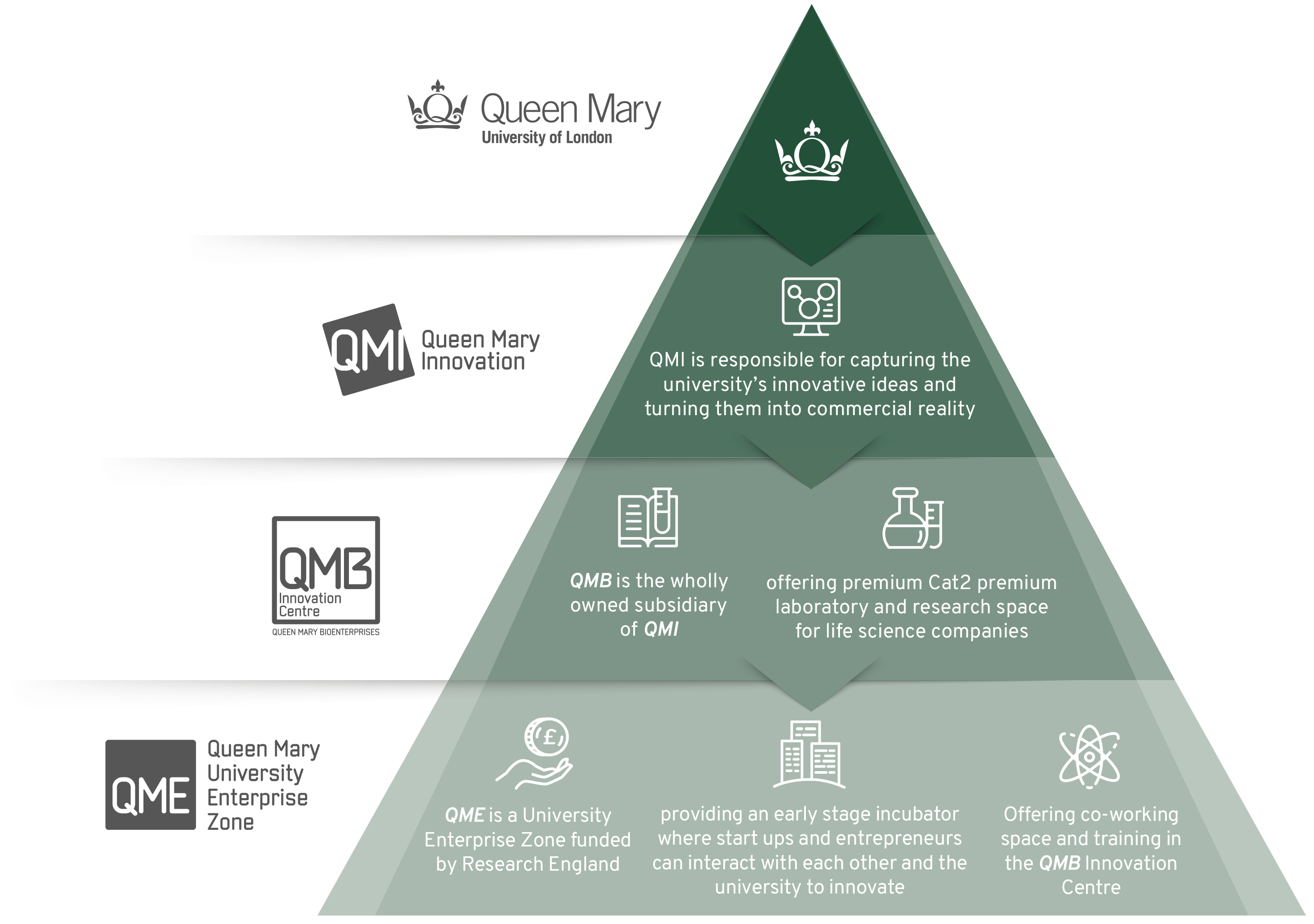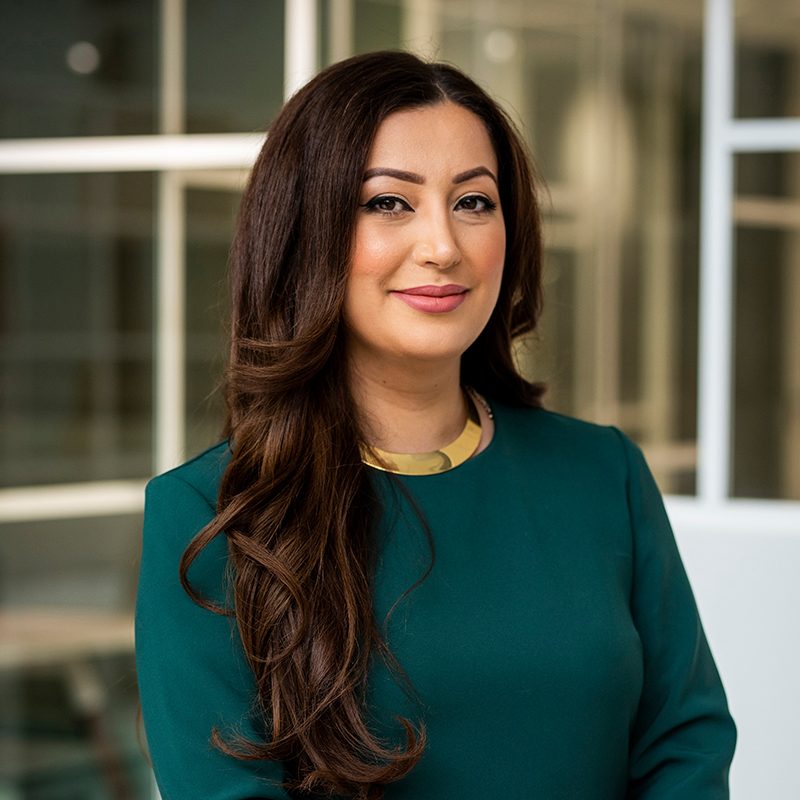 Nastaran Hornett
Executive Manager
Nas joined QMB in 2011 as Operations Manager, towards the final phase of construction, and was responsible for building the operational infrastructure, including procurement, marketing and events, tenant onboarding and lease negotiations. Nas has played a central role in establishing the QMB brand and has more recently taken on the role of Executive Manager to create and oversee the strategic direction of QMB and QME. Nas is passionate in helping Life Science start-ups establish and grow their ventures through innovation and entrepreneurship.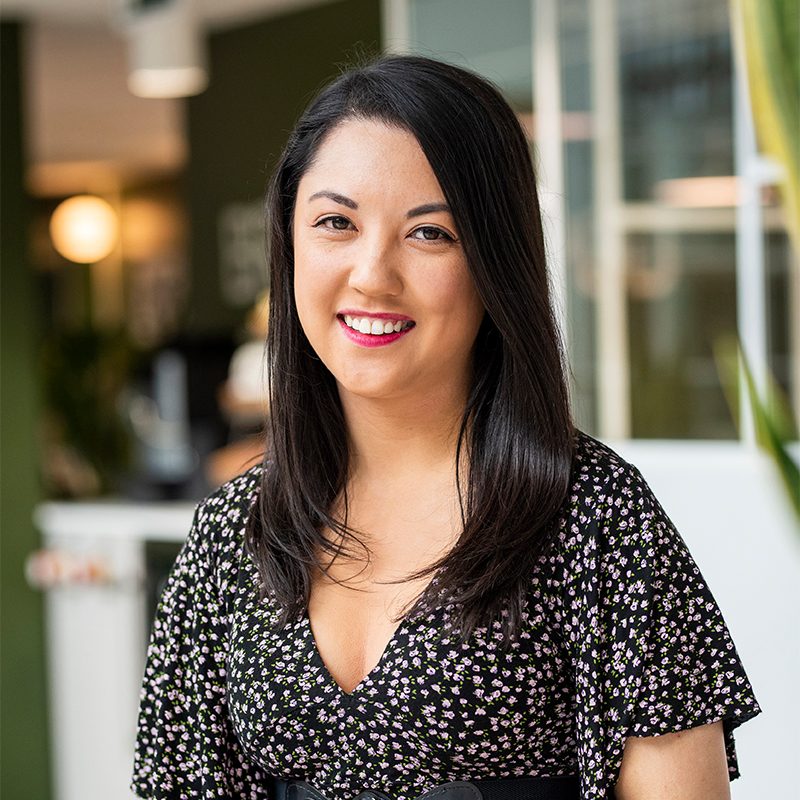 Sheryl Malloy
Operations manager
Sheryl has extensive customer service and hospitality experience spanning across New Zealand, Australia and UK. After 10 years within the hospitality industry, she made the move into the world of co-working. Sheryl joined the team in 2021 as Community Manager to oversee the running of the QME centre and more recently in 2023 she has started a new role as Operations Manager at QMB. Sheryl liaises with the tenants regularly to ensure high levels of customer service to the tenants. She also runs regular event and networking sessions at QMB and QME.
Georgia Gomez
Community Host
Georgia has a background in neuroscience and a keen interest in addressing and advancing the ecosystem for underrepresented founders within the digital health and med tech industry. Her experience involves event coordination, hospitality and as of recently co-working at QME where she ensures the smooth running of the incubator through managing community engagement, events, operations, and marketing of the space.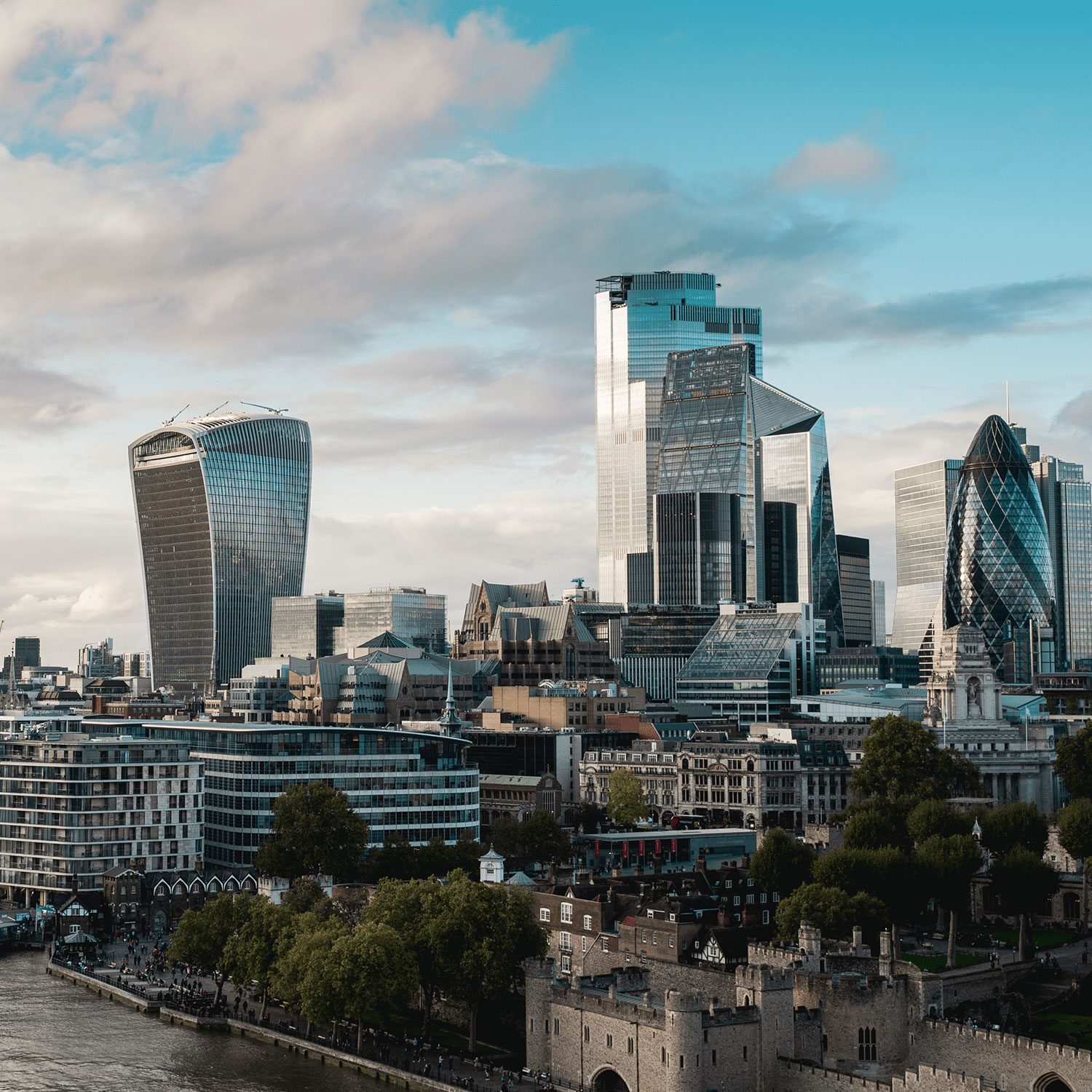 Queen Mary University Enterprise Zone
5 Walden St, London, E1 2EF Queen Mary University of London thanks Research England for funding this new and exciting University Enterprise Zone — QME — to bring jobs, skills and social impact to East London and beyond. We look forward to building stronger ties between business and higher education to make a lasting positive difference to our local communities and the world.